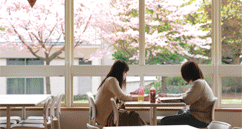 Department of English Language and Literature
Department of English Language and Literature
※Acceptance of applications suspended from AY2024 onward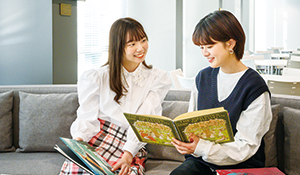 We provide in-depth guidance for students to learn English, and to constantly and consciously want to express themselves in English. To this end, through small-sized classes organized by target skills (such as "listening strategies" and "communication skills") and by proficiency level, we nurture the ability to express one's own thoughts in English, and improve students' fundamental English skills in a short period of time.
We also give detailed guidance to help students form their own opinions, by looking in depth at a variety of specialized courses and themes, through unique seminars about topics such English and American children's literature and business communication.
The Department of English Language and Literature helps students improve their ability to express themselves in English and it increases their interest in the cultures of the US, Britain, and other countries so that they think about Japan's future as well. Thus, the department cultivates students to become graduates who can form their own opinions, and express them through English to 21st century society.